Products I'm LOVING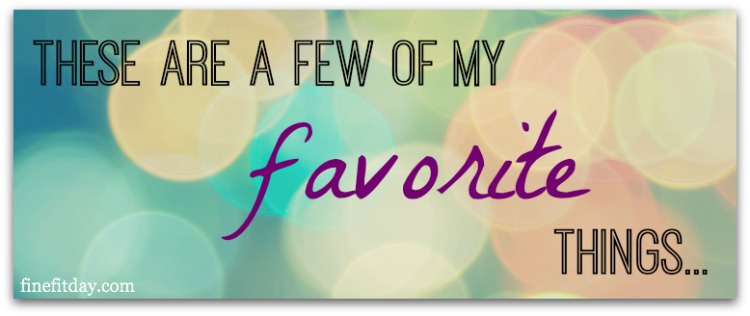 I've got a list of fantastic products that I have been using for quite some time (from a few months to a few years). I figured I would pick a few every so often and share them with you. These are tried and true in my book. With these items, the quality is unsurpassed and the results speak for themselves. Here is the first lineup of products that I use daily (even twice a day) for beauty and health inside and out.
VITALERBS
I discovered this amazing product back in the days when I took my herbalist degree through The School of Natural Healing (1998). A synergistic blend of popular whole nutritional food for the body and nutrient dense herbs has been created into Vitalerbs. This is the way nature intended for us to acquire our vitamins and minerals – from whole foods and herbs – the way our bodies recognize and assimilate these nutrients not from synthetic, processed or fake ingredients. Scott and I take these daily with great results. I feel energized, awake, aware without any jitters or stimulant effects yet at the same time with a grounded, balanced and focused response. My body says "YES, I like these!" Where the diet may fall short here and there, Vitalerbs fill that gap.
I went on a 9 mile bike ride yesterday and prior to leaving the house, I popped 4 of these capsules and rode with ease like never before.
I had great stamina and endurance (which is not always the case in my riding) and could have gone more but the weather became inclement so it didn't happen. I take these prior to my outdoor yard work or even just hanging out and not doing anything for the day – it is what the body needs daily – nutrients to do its work, repair, regeneration and healing. This herbal/food blend gives my body just that. I've tried many products but this is THE ONE I keep coming back to and feel the best with. My Vitamix and Vitalerbs will always be by my side for overall health.


To increase the potency of Vitalerbs, Jurassic Green™ (which consist of alfalfa, barley, and Kamut grass) has been added to the formula. These three ingredients are organically grown in nutrient dense soil, harvested at peak times, juiced, and instantly flash dried using a new process that keeps the temperature below 90 degrees, retaining live the vitamins, minerals, amino acids, and enzymes needed for good health.
So instead of taking a dead, fractionated vitamin that your body treats as waste – Take an all natural 100% whole vitamin and mineral food that will help you reach optimum health. Take Vitalerbs. We do and never will be without them. I buy mine for the best price at iHerb.com HERE. * Use my coupon code KUG541 for a discount on 1st time purchases.*
Ingredients:

Organic, flash dried Alfalfa
Barley and Wheat Grass (Jurassic Green™)
Organic Dandelion
Kelp
Organic Purple Dulse
Spirulina
Irish Moss
Rose Hips
Beet root
Nutritional Yeast
Organic Cayenne fruit
Blue Violet
Oatstraw
Carrot juice
Organic Ginger
Dosages:

Take 2-6 capsules 2 times daily. Sometimes I take 4 in the morning and that is all I need for the day.

This combination provides the following vitamins and minerals in whole food quantities:
Ascorbic Acid (Vit. C.), Bioflavonoids (Vit. P), Biotin (Vit. H), Calcium, Carotene (Vit A), Choline, Pantothanic acid, Chromium, Cobalamin (Vit. B6), Cobalt, Copper, Fiber, Flourine, Folic Acid, Inositol, Iodine, Iron, Linoleic Acid (Vit. F), Magnesium, Manganese, Niacin (Vit. B3), Paba, Pangamic Acid (Vit. B15), Pantothenic Acid (Vit. B5), Phosphorus, Potassuirn, Protein (RNA), Pyridoxine (Vit. B6), Riboflaavin (Vit. B2), Selenium, Silicon, Sodium, Sulfur, Thiamine (Vit. Bl), Tin, Trace Minerals, Vitamins D and K, Zinc, and other vitamins and minerals that nature knows we need.
All of Dr. Christopher's products are top-notch in quality ingredients (mostly organic), reliable and effective. I have used many of them over the years with great results depending on what was needed. I highly recommend them! Check out this site for all his formulas and further information. Again, iHerb.com has the best prices. Herbs are food and the body recognizes them to nurture and heal the body.
SKINNY & Co. COCONUT OIL
Several months ago, Emily from Skinny & Co. Coconut Oil contacted me to see if I wanted to try a few small jars of their coconut oil. I immediately researched the company and product before agreeing to test (that's what I do!) Upon exploration of their site and product, I gladly agreed to try out Skinny Coconut Oil. I have been using coconut oil for years. I know all coconut oils aren't created equal, but this one is very impressive. I took my time comparing and trying out this oil to my other one. When I put a small amount on my face, I immediately noticed the difference. My skin absorbed the oil (drank it in, rather) and radiated a glow. It was fed! Other coconut oils I've used seem to hang around on the skin with a coating (which is nice) but this oil was different (better!)
Skinny & Co. Coconut Oil is a small batch coconut oil made with a Nutralock System™. Unlike most coconut oils available on the market, Skinny & Co. Coconut Oil is never heated above room temperature and goes through a slow manufacturing process to ensure their quality remains the best on the market. This process takes about 3x as long as other processes used and requires about double the coconuts needed to fill their jars. Yet the difference is noted upon smell, taste and feel. QUALITY, baby! I love it!!

Coconut Oil is known to (and I experience these results with consistent use):
Boosts metabolism

Improves Brain clarity

Balances Blood Sugar

Stabilizes hormones

Increases energy and endurance during a workout – 1 TB. prior to activity (that's the way I do it)

Improves muscle building after training/workout and reduces recovery time – add to post-workout smoothie or 1 TB. by mouth are just a few ways to get it in (herb teas, hot tonics are great sources for this coconut oil too!)
Learn more about this wonderful Skinny & Co. Coconut Oil HERE. Thank you Emily for expanding my horizons with your coconut oil. I'm enjoying some right now in a hot tonic as I type this post. YUM!

ORALIVE TOOTHPASTE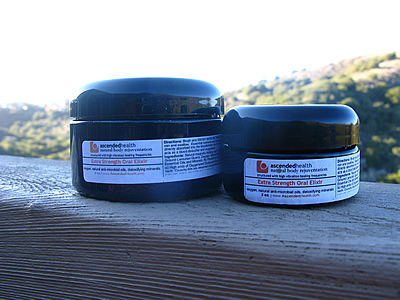 A friend turned me on to this natural toothpaste – Oralive – from Ascended Health when I was telling her about my concerns with tender gums, a tooth that was causing me concern (flaking, smell, pain – not good!), etc. Extra-strength Oralive is a paste that is made with high quality, impressive essential oils, tissue regeneration factors and Amazon herbs, designed with the beliefs of helping the body:
– Quell severe gum pain
– Stop gum bleeding
– Inhibit infections deep within the gums
I figured it was more economical to invest in this and give it a try than to go to a dentist. I was thinking pain and seeing big dollar signs. The testimonials were quite impressive and I decided to go for it. I ordered, received quickly and immediately put it to use. Holy WOW! I'm so glad I did. Within a day of using this product, my gums stopped swelling, redness was gone and they looked and felt normal. Within a week, the "wonky" tooth stopped emitting odors, stopped flaking, stopped aching and felt normal. Could this really be?! I have used this paste daily for about 3 months now. I recently visited a new dentist (one of my best friends – how about that!) and she did x-rays, full cleaning and close inspection to that funky tooth. All was normal and looked great. She was impressed with how well my teeth and mouth looked. I tell you, honestly, it sure didn't feel that way a few months ago. My gums were healthy and the "gum test" warranted low numbers (the one where they poke your gums with a sharp instrument). My numbers from my last dental cleaning from 2 years ago (I know!) were higher – which resonates to periodontal/gum disease. Using Oralive was the only thing I did differently for the issue. Not any more! Scott has been seeing and feeling positive results with usage also. I am sold and will keep this stuff in our cabinet for usage as long as it is made. Learn more about it HERE. I also LOVE their "I AM BEAUTIFUL" Skin oil. Have had great results with this product too.
Check out my PRODUCTS PAGE for more products I use and recommend. I'll be sharing more goodies with you soon.
♥ For more healthy living and organic gardening tips, quick recipes, what I'm eating and inspirational quotes, LOVE me on Facebook and Subscribe to my YouTube Channel. Lots of fun stuff!

May the GREENS be with You! and Be Inspired!
Kibby